The brand transition from Aeries Technology Group to ATG
Brand Positioning + Idenity Design + Website Design
In a nutshell
ATG formerly Aeries Technology Group is a is a global services company providing technology, business process management and consulting services to some of the leading global organizations. With a proven track record of helping clients identify and deliver significant bottom line improvements using expertise in finance, legal, HR and information technology related services. With a growing ambition, Aeries wanted to leverage technology and communicate the essence of the brand by being more agile, nimble, fast in delivering solutions. The identity is a reflection of this shift.
What we did
We began by understanding the brand essence and recommended that ATG look at creating a purpose statement rather than looking at brand positioning. Our belief was reinforced when we interviewed their clients and key stakeholders within the organization. Our impressions about the company being very agile, flexible and customizing solutions to suit each client reinforced the need to transform Aeries Technology Group to ATG. The identity is a reflection of attributes that are harnessed by leveraging technology and the brand colours is a reflection of being new age. Beginning with articulating the purpose idea of 'purpose built for you' to exploring the entire visual identity system. From doing their corporate stationery to design and development of a robust website that bring to life all that ATG is.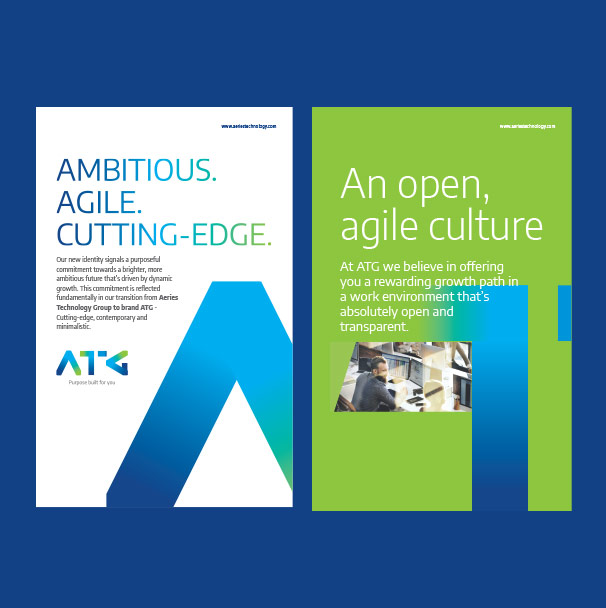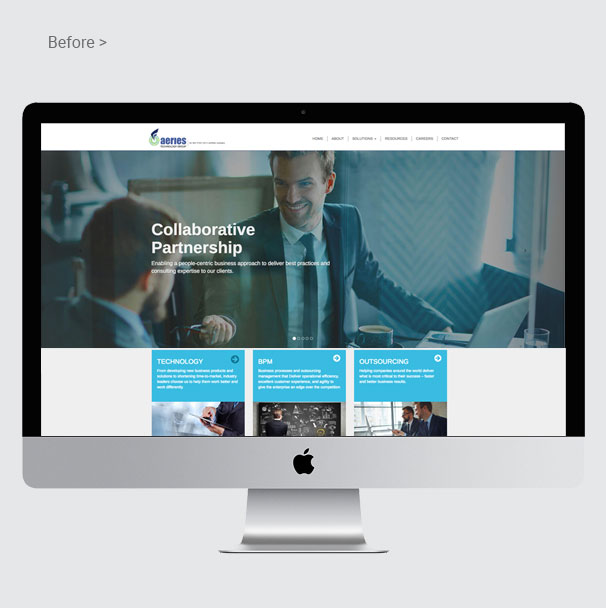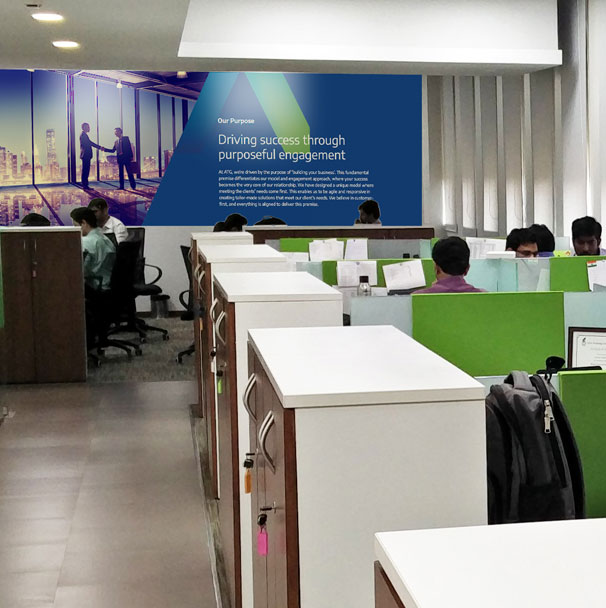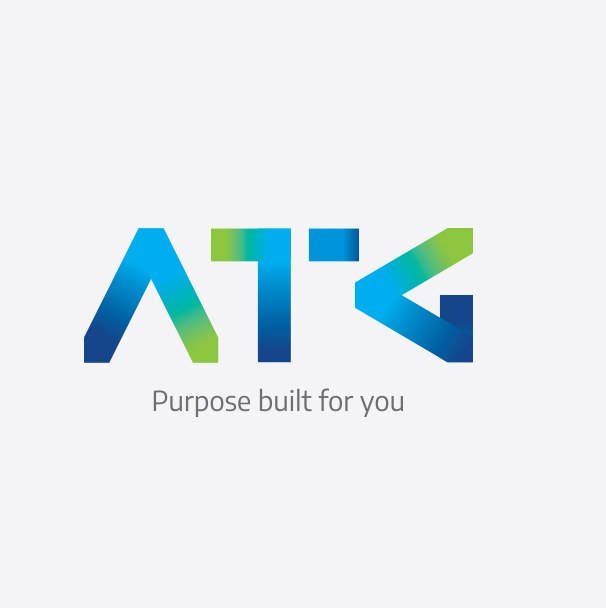 The essence of the ATG is the built in its unique business model and the philosophy is rather purpose built for its clients. The identity and the tag line is an expression of this belief.