Branding the Pride of Ambivali
Identity Design + Print + Digital Design + Launch
In a nutshell
Axis Spaces Ltd was launching a project in Ambivali, an upcoming growth destination very close to the Mumbai suburb of Kalyan. The project is larger than life, with a location claim that was unmatched. However, Ambivali - as a residential location of choice - was identified as the barrier to quick uptake, and Brand Harvest was engaged to develop a launch campaign that overcame this barrier.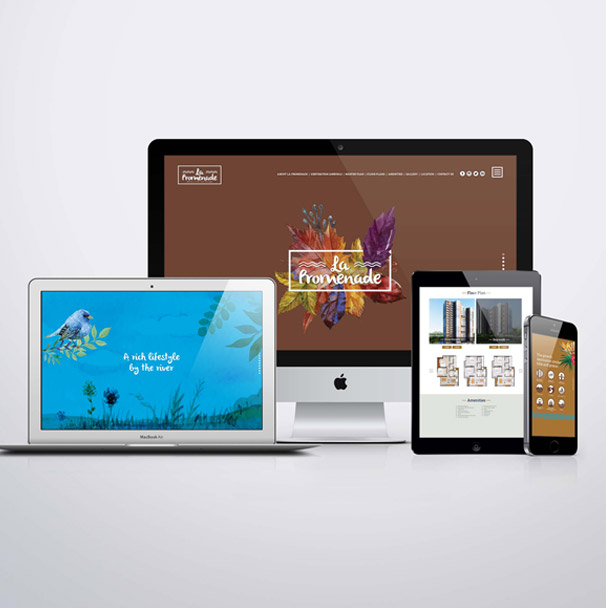 What we did
Thus, the new La Promenade identity, design expressions and site branding was created to establish this residential destination of future growth. The visual identity celebrates the proximity to nature, hills and river. The site branding, print design and communication strategy leverages the future potential of Ambivali, making it the location of choice.
We identified that the identity of La Promenade itself did not convey the key highlights of the project – its closeness to nature and the potential of the location for future growth.