Sorted. The App for last minute hotels
Identity Design + Digital Design + Launch
In a nutshell
Most of India's hotel room inventory is unbranded and suffers from poor distribution and technological access so hotels have started working with third parties to acquire customers that they otherwise wouldn't have been able to sell inventory to.
To bridge this gap between inventory and impulse travel, which is one of the fastest growing markets in the travel segment, Coupon Dunia, one of India's fastest growing online couponing companies created Sorted, an On-Demand Mobile Marketplace offering unsold hotel inventory to last minute travellers at the lowest prices.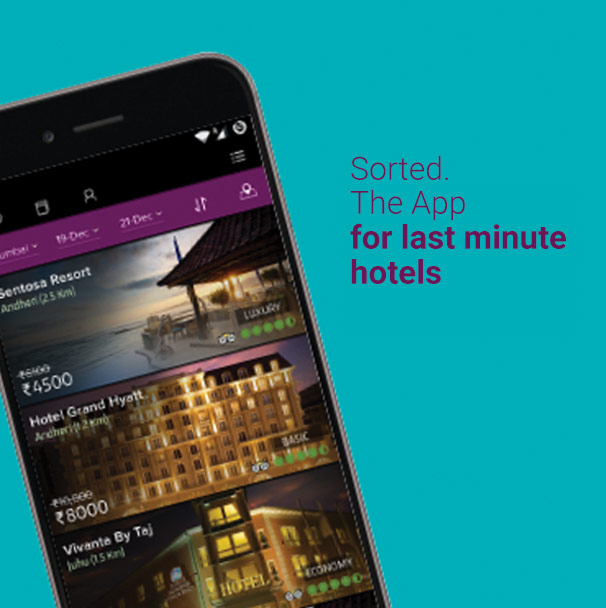 What we did
We explored the world of hospitality and hotels, coming up with a stylish and contemporary icon in an industry which otherwise retains much of its old-fashioned approach to hospitality. This was the starting point for the creation of a complete 'Avatar' to take the on the last-minute hotel booking category. From the identity to the mobile interface, to the website and communication; Sorted is premium, vibrant and modern, creating an interesting compelling story for the last minute traveller.