Rebranding India's leading play equipment company
Strategy + Identity Design + Print + Digital Design
In a nutshell
Raj Equipment is a leading player in the children's play equipment industry. The company has a wide range of offerings and caters to children of all age groups. Amongst its clientele are organizations and institutions from all major sectors, including public and private. The company follows an innovation and design driven approach which has helped it gain and retain clients for long terms.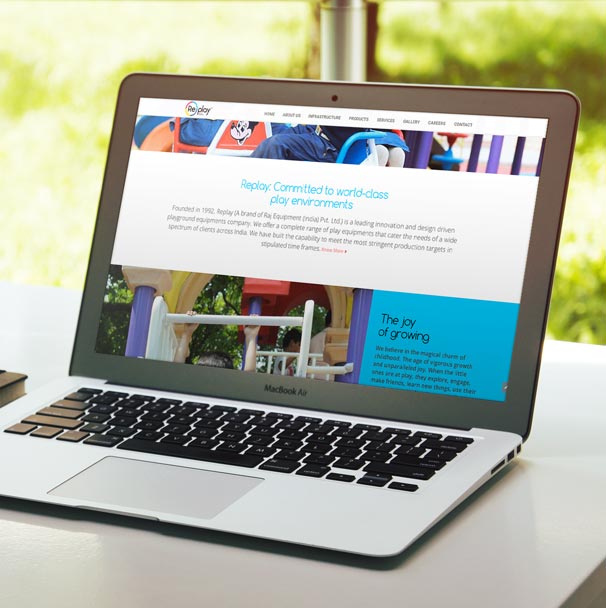 What we did
We created a new identity that essentially emerged from the idea that phases of growth for children can be highly enjoyable, socially engaging and creatively stimulating. "The joy of growing" was coined as the brand's positioning. The new identity was brought alive in various expressions such as brochures, catalogues and the brand website.
While Raj Equipments had the makings of a top player in the category, it needed an identity that reflected their top quality offerings in the children's play equipment space. The challenge was to take a differentiated approach that would showcase Raj Equipments as a world-class brand.