Branding India's first regional smartphone
Strategy + Identity Design + Print + Packaging + Launch
In a nutshell
Firstouch is India's first regional language smartphone. The company wanted a visual identity for the brand that would stand-out and celebrate this connection with the 20 odd regional laguages that they operated in. The company understood that it is through these languages that real connections could be built.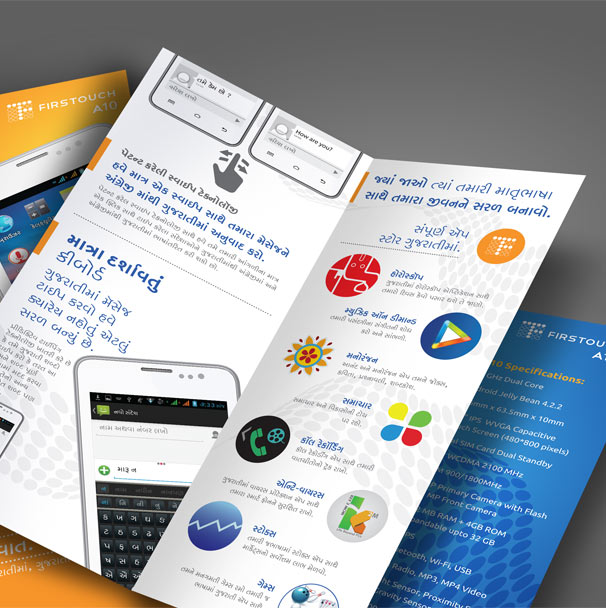 What we did
The brand idea emerges from this core functionality of the product and elevates it to celebrate the pride and connect that we feel for our mother tongue.The brand-led communication, therefore, is leveraging various festivals and regional language nuances in its first launch phase in Gujarat.
A graphic language with dots has been created to depict the ability of the phone to adapt to languages, and a visual language has been created by connecting these dots to form letters of various 'lipis'.